Social TV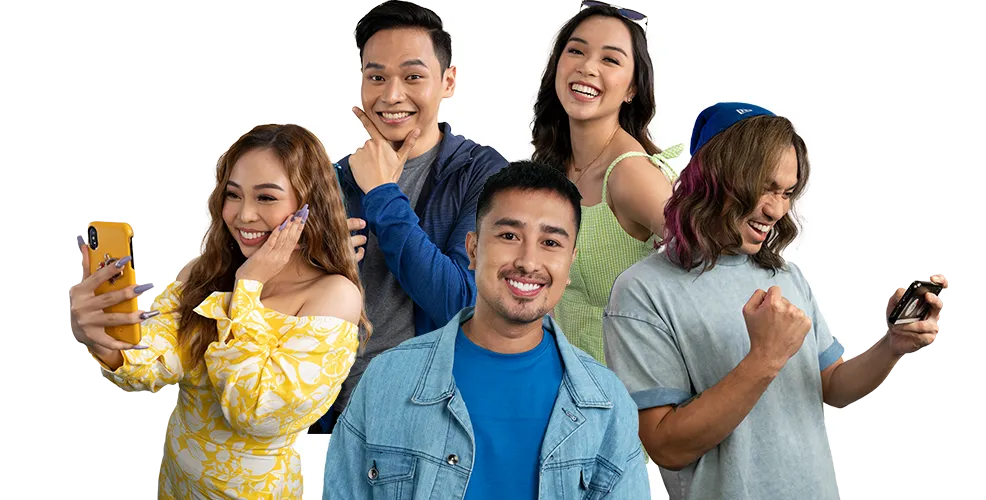 kumu's "Social TV" is where livestreaming meets television programming. As a social entertainment platform, kumu is about mixing-up the possibilities of our different media formats. We're here to innovate what we love about traditional media, like TV shows, games shows and talk segments, and making it a fully interactive session. You're not just a viewer, you're part of the show. That's why we like to call it "Social TV"!
Fun, quirky, and experiential, kumu's "Social TV" houses a variety of livestream shows shaped by the Kumunity's creativity. We're all about revolutionizing entertainment. Some of our most popular programs include Spotlight, a livestream variety channel showcasing homegrown Kumunity talents. With shows streaming back-to-back from 9am to 12 midnight, Monday to Saturday, Spotlight is one of the most active online channels in Philippine entertainment, proving that livestreamers are a serious media force on the rise.
Another famous category under kumu "Social TV" are the Gameshows, where audiences can actually win big prizes from games and quizzes. Highly engaging and absolutely addicting, kumu's "Game Shows" highlights the communal and fun-loving spirit of Filipinos with a digital-first strategy. It all started with kumu Social TV's first program, Quiz Mo Ko (QMK), one of the longest-running trivia shows to date, with a new quirky twist for livestream audiences. Since QMK's smashing success within the Kumunity, kumu "Social TV" has since expanded to 8 livestream gameshows, each with their own host, unique themes and mechanics. This includes one of the most iconic gameshows in Philippine entertainment, "Game KNB?", hosted by Robi Domingo, which was revived anew for our livestream audiences.
Finally, we have the exciting world of Partner Shows, exclusive collaborations between kumu and other entertainment companies. To date, kumu has collaborated with some of the leading media powerhouses in the Philippines, including ABS-CBN, CNN, Rappler, WeTV Iflix, Cornerstone, Plus Network, NICKL Entertainment, and the list keeps growing. But one thing they all have in common is the drive to change the game in media entertainment.
kumu Social TV and our partners have since created some wildly successful programs, some of which have made headlines in the country. One of the most memorable Partner Shows ever co-produced with kumu Social TV is the "Kumusta Bro" series, the first-ever interactive digital series in the Philippines, where audiences can interact and even shape the story of its protagonists. After a sensational run on kumu, "Kumusta Bro", in partnership with Firestarters Studios, is currently in production to become a full-length TV series.
Another viral hit is kumu Social TV's partnership with Pinoy Big Brother (PBB), which hosted its ninth season "Pinoy Big Brother: Connect" with kumu. During its audition period, PBB acquired a whopping estimate of 180,000 auditions, which were done via kumu klips; it has since kick-started the trend to audition via short-form videos. By the time "Pinoy Big Brother: Connect" aired its finale, the channel had a record-breaking viewership online and in the kumu app.
Ultimately, kumu's Social TV is about enriching the Philippines' entertainment industry, from the talents themselves to the audiences they engage with. Whether you're a superstar celebrity, an influencer, an aspiring show producer, or even just a humble livestreamer at home, kumu Social TV wants you to be part of this new, interactive media revolution.
Are you interested in being a "Social TV" collaborator? We're game! Let's get acquainted at socialtv@kumu.ph