Quiz Rules and Regulations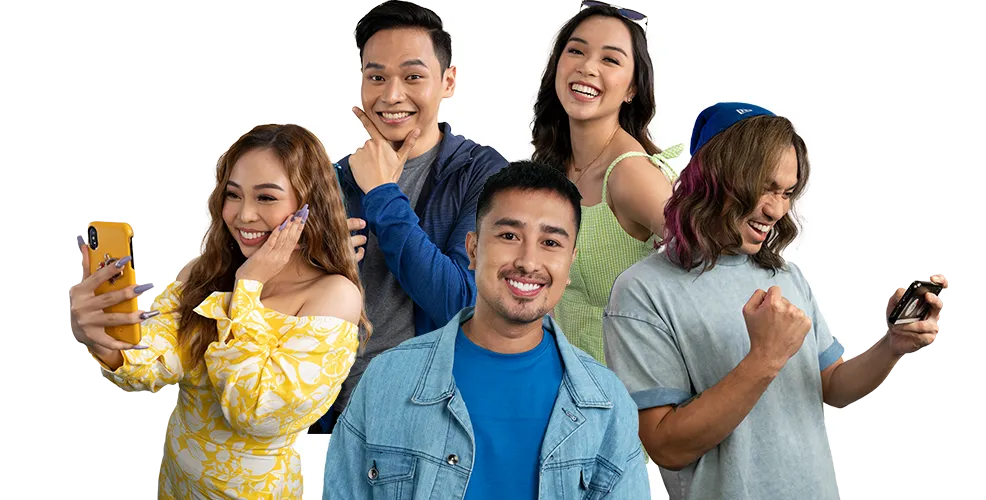 NO PAYMENT NECESSARY TO ENTER OR WIN. Quiz Mo Ko, May Tamaka, SingTanong, Multiple Chos, Nosebleed Show ( "Games") are contests inside the Kumu application ("App") developed by KumuMedia Technologies, Inc. and Kumu, Inc ("Company"). The Games is not sponsored, endorsed, administered by, or associated with Apple or Google or its subsidiaries or affiliates.
OFFICIAL RULES AND REGULATIONS
ELIGIBILITY Subject to these Rules and Regulations, the Games is open to anyone. Employees of the Company and its respective parents, affiliates, subsidiaries, and advertising and promotion agencies and any other entity involved in the development or administration of these Games, and its immediate family members or household members are not eligible to participate in or win the Games.
GRAPHICS WARNING. This video may potentially trigger seizures for people with photosensitive epilepsy. Viewer discretion is advised.
ACCOUNT TERMINATION. Players acknowledge that if they terminate or cancel their Kumu account, that all prizes, Kumu Cash Balances and other components are immediately forfeited and players make no claim and have no rights to the account and its prizing elements.
PRIZES. The winner of each game will receive a cash prize, determined in Company's sole discretion. In the case of multiple winners, such players will split the Prize evenly.
Decisions of the Company are final and binding with respect to all matters related to the Games. In no event shall the Company be obligated to award any prizes other than the Prize specified in these Rules and Regulations. The Company does not guarantee that the Prize can be made available to the winner. The Prize is not assignable and not transferable and no substitutions are permitted. In addition, if the Prize is unable to be fulfilled to the winner due to any applicable law, rule or regulation, or if the winner cannot claim the Prize for any reason, then Company reserves the right to not award the Prize at all. The winner shall be responsible and liable for all federal, state and local taxes on the value of the Prize. To receive a complete list of winners or a copy of the Official Rules, send a self-addressed stamped envelope to Kumu, Inc.
INTERRUPTION OF GAME PLAY. Under certain conditions, proprietary applications (phone calls, text messages, low battery alerts, etc.) and 3rd party applications ('External Applications') running on a player's smartphone may cause an interruption of the Games. In some cases, this interruption may cause the player's participation in the Games. The Company does not and cannot guarantee normal operation of the Games should it be interrupted by an External Application. The Company does not and cannot warrant prizes and other reward components earned during the specific session will be properly allocated to the Player's account. Players assume and accept all responsibility for the performance of the Company and of the Games outcome if affected by an External Application.
PRIZE SELECTION. The winner of the Games will be the last persons remaining at the end of each game show match. If there are multiple players remaining after at least 5 rounds of questions, such remaining players will split the Prize evenly. The total of accrued Prizes may be viewed through your Kumu account. Prize fulfillment will be subject to the terms, conditions, and privacy policies of The Company.
DISQUALIFICATION. The Company reserves the right to disqualify any player that does not comply to these Rules and Regulations or that demonstrate any attempt to circumvent normal gameplay.
INTERNET CONNECTIVITY.
The Games requires the presence of an Internet Connection on your mobile device. This connection may incur data use charges, and the player acknowledges that they are responsible for all data and Internet usage charges associated with gameplay.The Company is not responsible for the presence or quality of the Internet connection on the player's mobile device. The Player acknowledges that the quality of the Internet connection may adversely affect gameplay and may affect the distribution of game prizes other components. The Player's mobile device must have an active and stable Internet connection in order to use Kumu and participate in the Games.The Company does not warranty gameplay, prize accuracy or any other feature and function contained within its application framework during the absence of a valid Internet connection or for any other reason outside the normal limits of operation deemed to be acceptable by the Company.
GENERAL CONDITIONS AND RELEASES.
Notice to all international entrants: As stated above, it is your responsibility to comply with the contest laws of your country/jurisdiction. You acknowledge that certain countries/jurisdictions have laws regarding contests that may prevent Company from awarding you your Prize (as defined below). If you are a winner and this happens to be the case with your country/jurisdiction, you acknowledge that you may not be able to receive any Prize at all from Company. By entering these Games, you acknowledge the risks, and understand that you may win but not be able to receive a Prize.
Notice to all entrants (including international): By entering the Games or accepting a Prize, you agree to conform to all local laws and regulations. When applicable, the winner may be required to execute and return (and winning may be conditioned upon the winner executing and returning) to Company, within ten (10) business days, an Affidavit of Eligibility and a Liability and Publicity Release drafted by Company to be eligible for the Prize. The winner may be required in Company's sole discretion to complete relevant tax forms as a condition to the delivery of the applicable prize. Winner may also be required to furnish proof of identity, address and birth date in order to receive a Prize.
Participation in the Games is at entrant's own risk. Company shall not be liable for: (1) failed, returned or misdirected notifications based on inaccurate information provided by the winner in connection with an entry; (2) entries and responses to winner notifications which are lost, late, incomplete, illegible, unintelligible, postage-due, misdirected, damaged or otherwise not received by the intended recipient in whole or in part or for computer or technical error of any kind; (3) any electronic miscommunications or failures, technical hardware or software failures of any kind, lost or unavailable network connections, or failed incomplete, garbled or delayed computer transmissions which may limit an entrant's ability to participate in the Games; (4) any technical malfunctions of the telephone network, computer on-line system, computer equipment, software, program malfunctions or other failures, delayed computer transactions or network connections that are human, mechanical or technical in nature, or any combination thereof, including any injury or damage to entrant's or any other person's computer or mobile device related to or resulting from downloading the App or otherwise in connection with these Games; or (5) any warranty with respect to any Prize or any component thereof.
Unless prohibited by applicable law, your acceptance of a Prize constitutes your permission to use your name, submissions, photograph, likeness, voice, address and testimonials in all media, in perpetuity, in any manner Company deems appropriate for publicity purposes without any compensation to such entrant or any review or approval rights, notifications, or permissions; and constitutes your consent to disclose your personally identifiable information to third parties (including, without limitation, placing the winner's name on a winner's list). Notwithstanding any rights of publicity, privacy or otherwise (whether or not statutory) anywhere in the world, your acceptance of a Prize constitutes your authorization to (i) have Company (and its agents, consultants and employees) photograph, record, tape, film and otherwise visually and audio visually record you, (ii) have Company (and its agents, consultants and employees) use, reproduce, disseminate, alter, edit, dub, modify, distort, add to, subtract from, process and otherwise exploit any results of such activity (including without limitation any manner in which such activity may be recorded or remembered or modified) or derivatives or extensions or imitations thereof in any manner that Company sees fit, in any medium or technology known or hereinafter invented, throughout the universe in perpetuity, including without limitation for illustration, art, promotion, advertising, trade or any other purpose whatsoever; and (iii) have relinquished any right that you may have to examine or approve the completed product or products or the advertising copy or printed matter that may be used in conjunction therewith or the use to which it may be applied.