Newbies Corner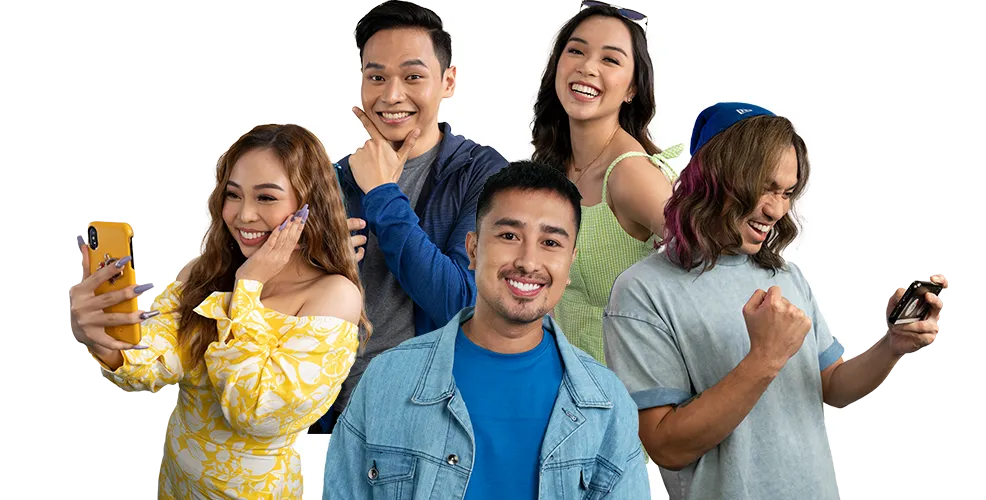 Kumusta!
Welcome to the kumu fam'! We know you're excited to get going in the app,
So here's a fast and easy guide to the basics.
How do I go LIVE on kumu?
'Got a kumu account and ready to livestream? Just tap the Karlito icon on the dashboard. Fill in details about your livestream, including a nice cover photo. Don't forget the hashtags for better visibility.
You also have the option to choose between a Video Livestream, or an Audio Livestream. Have fun!
How do I make a kumu klip?
Got a kumu audition you want to join? Or maybe, you just like short videos? kumu klips are an easy, customizable short-video option you can create for fun, and viral sharing.
How do I send virtual gifts?
Show some love and support to your favorite streamers! Send them a virtual gift, which can help them climb a kumu Campaign leaderboard, or to help them earn real cash.
When you're watching a livestream, you will see a "Giftbox" icon below the screen. Click on it, and you will see many virtual gifts available. The higher the kumu coins value, the higher the money value of the virtual gift.
For kumu Campaigns virtual gifts, be sure to search through the "Campaign" tab within the "Giftbox" icon, and send the assigned virtual gifts for that campaign.
What are kumu coins and diamonds?
kumu coins and diamonds are basically kumu's currency, which are found in "My Wallet" in the Profile.
kumu coins are used to buy virtual gifts, the one that you can send to your favorite streamers. These virtual gifts will be converted to diamonds; and diamonds can be converted to real cash. This is how streamers can earn money via kumu.
How do I join a Gameshow?
Our kumu Gameshows are fun and addicting! It's open to all Kumunizens, so everyone gets the chance to win kumu coins, or even real cash!
To find what Gameshows we have, go to the kumu Social TV tab located at the bottom left of your screen. Scroll down kumu Social TV's categories to find "Gameshows". We have many amazing gameshows for you to join, each with their own rules and prize pools. So be sure to subscribe to them, and be in the loop.
Is there a stream I can follow for kumu newbies?
Yes! We welcome all newbies everywhere in the app. But if you want to tune in for newbie content, or even meet fellow newbies like yourself, check out the "Newbie's Corner" @newbiescorner, and "Welcome Center" @welcomecenter audio-stream channel. Don't be shy, we love to hear from our newbies!
How to earn on kumu?
We love rewarding our Kumunizens. That's why kumu is always looking for ways to support, or give value to our users in the app. Here are some earning opportunities you can try:
Be yourself, and go LIVE
Using kumu's livestream feature, you can show-off your natural talents to the Kumunity. Whatever your passion, you can stream it. We have intentionally nurtured an environment that supports creatives and entertainers. With our strictly implemented Kumunity guidelines and zero-tolerance for bullying, we can assure you that the Kumunity is a safe space. So go and set your authentic self free! You might just be discovered in kumu.
Earn those virtual gifts
As a livestreamer, you can earn kumu coins and diamond points through virtual gifts. These super fun, super adorable gifts are tokens of appreciation sent by your viewers. Each gift will have its own value in kumu coins or diamonds, which you can eventually convert to real cash. The more you grow and engage with your audiences, the more virtual gifts you'll receive.
Join kumu Campaigns
Do you love contests? kumu Campaigns are monthly, livestreaming contests where you can win swoon-worthy prizes, amazing perks, and even once-in-a-lifetime opportunities. Best of all, it's open to all Kumunizens! To join a kumu Campaign, look for the "Campaigns" section, located on the left side-bar menu of the kumu homepage. Be sure to collect the right virtual gifts to climb up that Leaderboard!
Play Gameshows on kumu Social TV
Oh yes, the favorite Pinoy entertainment pastime is on kumu! kumu Social TV hosts a variety of game shows and quiz shows every week. Viewers can tune-in, participate and win cash prizes, with cash pools reaching up to 1 million pesos! Try your luck now, head on to kumu Social TV.
Get the kumu blue check
Once you're in the flow of livestreaming, it's time to go to the next-level. The kumu blue check makes you a featured streamer, which means more exposure in the homepage, and exclusive access to some kumu content-creating guides. One fun and popular way to get the kumu blue check is to join a Non-Featured Campaign (NFC) contest. Look for it in the Campaigns tab in the app, and get to work livestreaming!
See you in the app, Kumunizens! And remember, feel free to pursue your wildest dreams and authentic self.
For more detailed guides on kumu, check out our FAQ's on "Getting Started". If you like what you see so far, follow us on our social media @kumu.ph on Instagram, Facebook, YouTube and Twitter. You can also check out our kumu blog for all the latest happenings, chikka and campaigns in the Kumunity