Merchant Terms and Conditions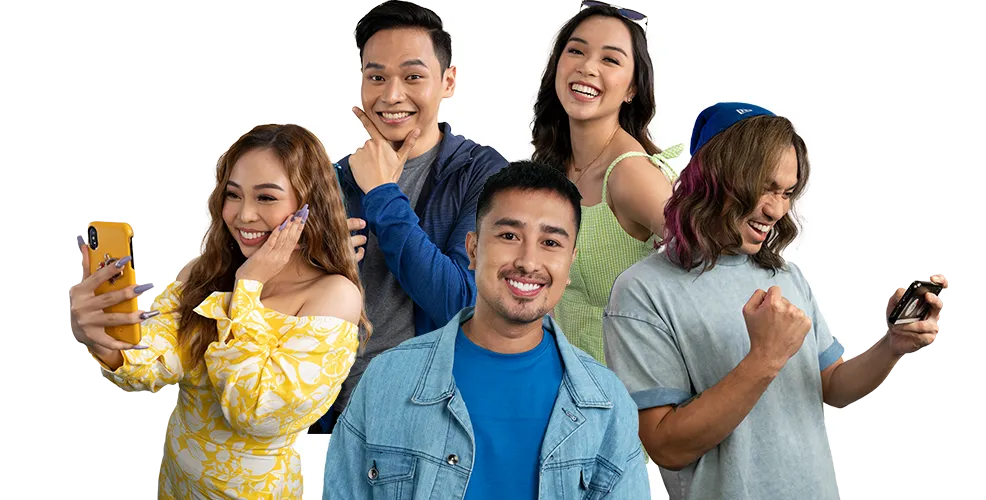 Last updated October 5, 2021
SELLER AGREEMENT GENERAL TERMS AND CONDITIONS
KUMU provides a Platform where SELLER may sell its Products to Buyers, and SELLER agrees to sell its Products on the Platform in accordance with the Seller Agreement (the "Agreement"), and the terms and conditions hereunder (the "Terms"). The Terms are automatically incorporated into the Agreement, and any other agreement between SELLER and KUMU (collectively, the "Parties").
By signing the Agreement, SELLER agrees to be also bound by the Terms. SELLER understand and agree that the Terms may be revised or amended by KUMU at any time, and as may be reasonably necessary.
I. PURPOSE AND SCOPE
a. SELLER desires to list, and sell its products using KUMU's Platform.
b. SELLER agrees, and confirms that the products shall at all times, be offered for sale, sold, marketed and/or distributed as SELLER's products, and SELLER shall take all necessary steps and/or precautions to ensure that such products are not mistaken or misrepresented as being KUMU's products.
c. For the avoidance of doubt, each agreement entered into for the sale of products to a Buyer shall be an agreement entered into directly and only between SELLER and the Buyer. In no event shall KUMU by virtue of any dealing between SELLER and Buyer be required to establish any contract for the sale and purchase of products with a Buyer.
II. UNDERTAKINGS AND OBLIGATIONS OF PARTIES
KUMU undertakes and agrees to perform the following:
a. Provide a Platform to SELLER, where SELLER can list, and sell its products to its customers;
b. Collect, reconcile, and execute all transactions involving SELLER through the Platform as a payment processing agent for SELLER, and other related content production, provide organic engagement activity data and/or order fulfillment activities; and
c. Make timely payouts to SELLER and accept and process accordingly any claims or disputes raised.
SELLER undertakes and agrees to perform the following:
a. Pay KUMU a commission equivalent to five percent (5%) of listed price of products ordered by customers through the Platform;
b. Agree that KUMU shall not be a party to the transaction between customers and SELLER and hereby releases KUMU, its affiliates, agents, officers, directors, and employees from claims, demands, and actual and consequential damages of any kind and nature, known and unknown, suspected and unsuspected, disclosed and undisclosed, arising out of or in any way connected with the transactions contemplated; and
c. Comply with all applicable laws, treaties, ordinances, codes, and regulations related to its transactions with customers through the Platform.
III. TERM AND TERMINATION
The Agreement shall be valid and binding for a period of stated in the Agreement.
a. The Parties shall have the option to renew the Agreement. Any Party may express its intention to renew by providing written notice to the other Party at least fifteen (15) days prior to the expiration of the Agreement. The terms and conditions of such a new agreement shall be on terms and conditions mutually agreed between the Parties.
b. Either Party may terminate the Agreement prior to the specified date of expiration for any cause, by serving a written notice of termination to the other Party at least fifteen (15) days prior to the intended date of termination.
c. Any violation of any of the Agreement and the Terms shall be sufficient ground for the immediate termination of the Agreement by the aggrieved party and shall pay the other party the amount of any other loss and/or damage caused to the aggrieved party by the violation and consequent termination of the Agreement. Aggrieved party shall continue to remain entitled to all rights or remedies granted or available to it under the law and this Agreement.
IV. REPRESENTATION AND WARRANTIES
The Parties hereby warrant that each is in good standing under the laws of the Republic of the Philippines and that the execution, delivery, and performance of this Agreement has been duly authorized by all necessary corporate actions and shall not result in any breach or violation of any of its existing charter documents, contracts, licenses, permits, and authorizations.
V. CONTENT MATERIAL AND LISTING OF GOODS
SELLER shall provide content consisting of accurate and complete product information, text, images, and any other information related to each type of product that SELLER lists for sale through the Platform ("Content Material") in the format that may be required by KUMU. SELLER agrees that KUMU is not obliged to verify the accuracy, completeness, and legality of the Content Material that SELLER publishes on the Platform.
SELLER ensures that Content Material and any offers and sale of the products comply with applicable regulations and do not contain any sexually explicit, defamatory, or obscene materials.
The following are products prohibited to be listed and sold by SELLER on the Platform, unless specifically permitted by KUMU:
i. Goods that are required to be certified by or registered with a government authority under applicable laws or to obtain a distribution permit and/or other special permits from a government authority under applicable laws including but not limited to any form or kind of whitening products;
ii. Goods related to safety, security, public health and environment which are required to have national standardization;
iii. Goods whose label, product manual, warranty statement, and/or other parts of the product or its packaging materials, are not in the local or English language;
iv. Other prohibited goods including weapons (including firearms, air rifle and similar and related goods), prohibited drugs, black market and imitated goods, pirated goods or copies of original goods, counterfeits, goods containing vulgar and pornographic content, multi-level marketing, money games, alcohol and other intoxicants, protected flora and fauna (including body parts, such as claws, fangs, skins, fluids, etc.), hazardous explosives and other products that violate applicable laws.
KUMU reserves the right to delay or immediately suspend the listing of, or to refuse to list, or to de-list, or to require SELLER not to list, and sale of products on the Platform if, at its sole discretion, it determines that any part of the Content Material is incorrect, incomplete, or not in compliance with applicable laws.
SELLER undertakes and represents that it has obtained all necessary licenses, permits or approvals required for the listing and sale of the products on and through the Platform, for any country or countries, where the products are listed for sale, prior to the listing on the Platform.
VI. RETURNS, REFUNDS, AND CANCELLATION OF ORDERS
All items for Return, Refund, and Cancellation are subject to investigation and internal processes of KUMU.
VII. LIVE SELLING AND E-COMMERCE
SELLER, or authorized influencers or hired live streamers, at any time, may conduct livestreams to promote, and sell the products online, and may demonstrate live the features of the products to potential buyers and directly answer questions or address clarifications posted by viewers or potential buyers.
VIII. INTELLECTUAL PROPERTY RIGHTS
Each Party represents and warrants that it is the owner or has lawful authority with respect to patents, copyrights, trademarks, trade secrets, trade names, or other intellectual property rights and by this representative to not infringe on the aforementioned rights.
IX. CONFIDENTIALITY AND DATA PRIVACY
Parties agree and understand that each may need to collect, process, and use the other Party's confidential information and the personal data of the participants in order to perform each Party's obligations under the Agreement. Notwithstanding the foregoing, each Party shall comply with all applicable privacy, and data protection laws and shall maintain appropriate technical and organizational measures to protect the privacy of the other Party's data (including data that personally identifies the participants and stakeholders of the Project) that it collects, accesses or processes, against unauthorized or unlawful processing or transfer, and against unauthorized access, loss, or destruction.
Further, each Party shall maintain the confidentiality of all such confidential information and personal information, and it shall not disclose any relevant confidential information to any third parties, except for the information that: (a) is or shall be in the public domain; or (b) is under the obligation to be disclosed pursuant to the applicable laws or regulations, rules, or orders of the courts or other government authorities. Disclosure of any confidential information by a Party, its staff members, or any third parties hired by it shall be deemed disclosure of such confidential information by said Party, and the same shall then be held liable for breach of the Agreement.
The confidentiality obligation shall continue to have full force and effect notwithstanding the completion of the Agreement or its earlier termination.
X. LIABILITY
The Parties acknowledge that the name and goodwill of both Parties shall be associated with this Agreement and each Party shall thereby exercise utmost good faith and observe due care and diligence in all its dealings, ensure continuous compliance with all applicable laws, ordinances, codes, requirements, standards, rules and regulations.
SELLER undertakes to indemnify and hold KUMU harmless, its affiliates and their officers, directors, agents, and employees ("KUMU Indemnified Parties"), and keep KUMU Indemnified Parties fully indemnified at all times from and against any and all claims arising directly or indirectly as a result of any breach or non-performance of the SELLER's representations, warranties, undertakings, and obligations.
XI. FORCE MAJEURE
If performance of the Agreement or any Terms is prevented, restricted, or interfered with by causes beyond either Party's reasonable control, and if the Party unable to carry out its obligations gives the other Party prompt written notice of such event, then the obligations of the Party invoking this provision shall be suspended to the extent necessary by such event. The term Force Majeure shall include, without limitation, acts of God, fire, explosion, vandalism, storm or other similar occurrence, orders or acts of military or civil authority, or by national emergencies, pandemics and/or epidemic as declared by the World Health Organization and/or Department of Health, insurrections, riots, or wars, or strikes, lock-outs, work stoppages, or other labor disputes, and supplier failures. The excused Party shall use reasonable efforts under the circumstances to avoid or remove such causes of non-performance and shall proceed to perform with reasonable dispatch whenever such causes are removed or ceased. An act or omission shall be deemed within the reasonable control of a Party if committed, omitted, or caused by such Party, or its employees, officers, agents, or affiliates.
XII. ECONOMIC AND FINANCIAL SANCTIONS
SELLER agrees to comply with all applicable economic and financial sanctions and trade embargoes, including those administered or enforced by the U.S. Department of Treasury's Office of Foreign Assets Control ("OFAC") or the U.S. Department of State ("Sanctions"). Without limiting the foregoing, Recipient represents, warrants and undertakes that:
a. Neither the SELLER nor any of its officers, directors, shareholders, nor to SELLER's knowledge, any of its employees, agents, or representatives is a person (i) whose property or interest in property is blocked by any Sanctions, (ii) operating, organized, or resident in a country or territory that is the target of comprehensive Sanctions ("Sanctioned Countries"), or (iii) is owned or controlled by any such person falling under (i) or (ii) (collectively, "Sanctioned Persons");
b. SELLER shall not, in connection with its activities involving KUMU or this agreement, export, re-export, ship, sell, supply, deliver, or otherwise transfer any product, equipment, technology, or software to or from, or through – either directly or indirectly – a Sanctioned Country or through a Sanctioned Person, which may cause KUMU to violate any Sanction laws.
XIII. GENERAL PROVISIONS
a. The Agreement and the Terms are the complete and exclusive statement of the understanding between the Parties, and supersedes all understandings or prior agreements or understanding, whether oral or written, and all representations or other communications between the Parties.
b. The Agreement does not constitute or create any partnership, joint venture, agency, franchise, sales representative relationship, employer-employee relationship, or agency relationship between the Parties. Either Party will have no authority to make or accept any offers or representations on behalf of the other.
c. No waiver, amendment or modification of the Agreement shall be effective unless in writing and signed by the Party against whom the waiver, amendment or modification is sought to be enforced. In particular but in no case to be deemed a limitation hereof, no conditions or terms agreed to by an employee of the Parties not embodied herein shall be binding, nor shall the Parties be liable under any separate or collateral agreement unless the same is in writing and signed by the authorized officers of the Parties.
d. Any notice or other communication to be given under the Agreement shall be in writing and shall be served by personal delivery or by sending it by electronic mail or prepaid post to the addresses of the Parties specified in the Agreement, or as notified by either Party to the other from time to time.
e. If any provision of the Agreement is found by any court or administrative body competent jurisdiction to be invalid or unenforceable, the invalidity or unenforceability of such provision shall not affect the other provisions of the Agreement, and all provisions not affected by such invalidity or unenforceability shall remain in full force and effect. The Parties agree to attempt to substitute for any invalid or unenforceable provision a valid or enforceable provision which achieves to the greatest extent possible the economic objectives of the invalid or unenforceable provision, but in the absence of the mutual understanding within seven (7) days after commencing negotiations, either Party shall be entitled to terminate this Agreement by seven (7) days written notice to the other.
f. Any disputes or claims arising out of or from the Agreement shall be settled by informal dispute proceedings, the process of which shall be mutually agreed upon by the Parties. In case the Parties cannot solve any dispute or disagreement then all disputes and disagreements, arising out of or in connection with this Agreement shall be referred to and finally resolved by binding arbitration in accordance with the Philippine laws.
g. The validity, construction and performance of the Agreement is governed by the laws of the Republic of the Philippines.
CONTACT US
In order to resolve a complaint regarding the Site or to receive further information regarding use of the Site, please contact us at:
KUMUMedia Technologies Inc
919 North Market Street, Suite 950
Wilmington, DE 19801
__________
support@kumu.ph