Kumusika General Terms and Conditions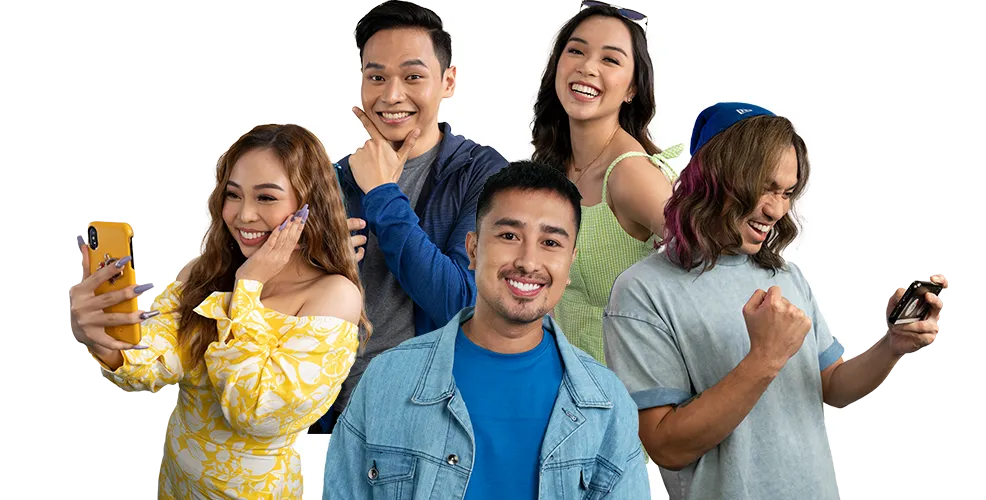 Last updated October 5, 2021
GENERAL TERMS AND CONDITIONS
1. Any liability the Company may have herein shall not exceed the equivalent monetary value of the consideration of this Agreement.
2. Notwithstanding anything to the contrary in this Agreement, the Company shall be the exclusive owner of all its trademarks, logos, and intellectual property. Nothing herein shall be deemed or construed as to in any manner transfer any intellectual property right.
3. Each Party represents and warrants to the other Party that: (a) it has the power and authority to enter into and perform this Agreement, (b) it has no contract with person, firm, or entity which may in any way interfere with the rights and obligations set for herein, as well as the performance and execution of this Agreement; (c) all contractual consents, clearances, licenses, and permits in relation to its obligations herein have been obtained and shall remain valid for the duration of this Agreement; (d) the execution, delivery, and performance of this Agreement does not conflict with, breach, violate or cause a default under any agreement, instrument, order, judgment or decree to which the Party is bound; and (e) it shall indemnify and hold the other Party, its officers, directors, stockholders, employees, and representatives free and harmless from any damage, suit, or claim resulting from (i) the performance or non-performance of its obligations herein, and (ii) breach of any terms or conditions contained herein.
4. Either Party shall keep confidential and shall not use or disclose to any third party any information of a confidential nature (including trade secrets, information of commercial nature value, and the terms of this Agreement), whether written or oral, which may become known to the Party as a result of this Agreement. Disclosure may be made only with the prior written consent of the other Party.
5. The processing, collection, recording, updating, modification or corrections, usage, sharing, storage, retention and destruction or disposition of Personal Information or Sensitive Personal Information, as defined under the applicable data privacy laws, its implementing rules and regulations, and related issuances (collectively, "Privacy Laws"), shall only be made in relation to a Party's performance of its obligations herein. Each Party shall be responsible for its own compliance with the Privacy Laws and shall be solely liable for any security or information breach.
6. Without affecting any other right or remedy available to the Parties, either Party may terminate this Agreement with immediate effect by giving written notice to the other Party if: (a) the other Party commits a material breach of any other term of this Agreement which breach is irremediable or, if such breach is remediable in the reasonable opinion of the non-breaching Party, fails to remedy that breach within a period of thirty (30) days after being notified in writing to do so; or (b) the other Party is adjudged bankrupt, or if an official receiver is appointed with regard to such party, or if a petition is filed seeking winding-up or rehabilitation.
7. Nothing in this Agreement shall be deemed to establish an employer-employee relationship between the Parties. It is specifically understood that the Parties are independent contractors. Neither Party shall hold itself out contrary to the terms of this Agreement.
8. Without prejudice to the Company's right to terminate the Agreement, if the performance of this Agreement or any obligation under this Agreement is prevented, restricted, or interfered with by unforeseeable causes beyond either Party's reasonable control ("Force Majeure Event"), and if a Party is unable to carry out its obligations and gives the other Party prompt written notice of such Force Majeure Event, then the obligations of the Party invoking this provision shall be suspended to the extent necessary by such Force Majeure. The term Force Majeure shall include, without limitation, acts of God, fire, explosion, vandalism, storm or other similar occurrence, orders or acts of military or civil authority, or by national emergencies, pandemics and/or epidemic as declared by the World Health Organization and/or Department of Health, insurrections, riots, or wars, or strikes, lock-outs, work stoppages, or other labor disputes, and supplier failures. The excused Party shall use all efforts to mitigate the effects of the Force Majeure Event on the Parties.
9. In the event any dispute, controversy, claim or difference of any kind whatsoever shall arise between the Parties in connection with this Agreement, including the breach, termination or validity of this Agreement, or in connection with the determination of any matters which are subject to objective determination pursuant to this Agreement ("Dispute"), which Dispute has been subject of a written notice by one Party to the other ("Dispute Notice"), the Parties shall attempt, for a period of thirty (30) days after the receipt by one (1) Party of a notice from the other Party of the existence of a Dispute, to settle such Dispute in the first instance by mutual discussions between each of the Parties. If the Dispute cannot be settled by mutual discussions within the thirty (30) day period, it shall be referred to and finally resolved by the applicable courts.
10. Any waiver made by a Party of any breach by the other Party of any provision of this Agreement shall be in writing and shall not be deemed a waiver of any preceding or succeeding breach of the same or of a different nature.
11. The Company may assign this Agreement, or any of its rights and obligations herein, to a parent company, subsidiary, or affiliate, or to any corporation it may merge or consolidate with, or succeeds to all or a substantial portion of the Company's assets.
12. If any provision of this Agreement is held by any competent court or regulatory authority to be void or unenforceable in whole or in part, this Agreement shall continue in force with the unaffected provisions and the remainder of the provision in question and the Parties shall negotiate in good faith replacement term(s) for the affected provision in order to achieve as closely as possible the original intentions of the Parties.
13. Except as otherwise specifically provided in this Agreement, all notices shall be made in writing and sent either by personal delivery or by mail to the parties at their addresses.
14. This Agreement may be executed in any number of counterparts and by the Parties hereto in separate counterparts, each of which when so executed shall be deemed to be an original and all of which taken together shall constitute one and the same agreement. Electronic copies with signatures shall be given the same legal effect as that of an original.
15. This Agreement constitutes the entire agreement between the Parties hereto with respect to the subject matter hereof and cancels and supersedes all prior negotiations, arrangements, and understandings, whether written or oral, pertaining to the subject matter of this Agreement.
CONTACT US
In order to resolve a complaint regarding the Site or to receive further information regarding use of the Site, please contact us at:
KUMUMedia Technologies Inc
919 North Market Street, Suite 950
Wilmington, DE 19801
__________
support@kumu.ph